If your accountant isn't sending you daily updates about Canada's response to COVID-19 it might be costing your business hundreds or thousands of dollars, and that's not right.
---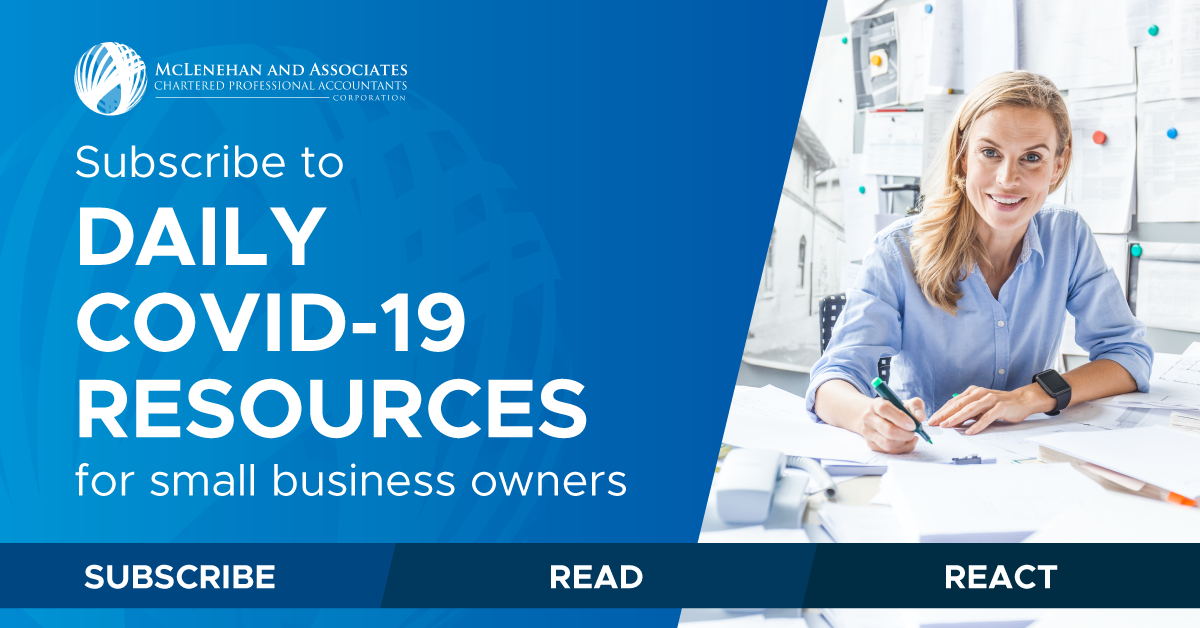 The Coronavirus crisis has affected businesses around the world and most small business owners are struggling to understand how the Canadian government is responding.
McLenehan and Associates CPAs understands the challenges you're facing and will provide you with frequent email updates to summarize Canada's COVID-19 Economic Plan, so you can get the information you need and come back from this crisis stronger than ever.
We have a really easy process to get you the information you need:
Step 1: Subscribe to our emails by completing the subscription form
Step 2: Receive frequent updates and advice
Step 3: Implement the advice and protect your business
The road ahead is uncertain. But you're not a powerless bystander. You have what it takes to create a plan, make good decisions, and make it to the other side of this strange time.
And you don't have to do it alone.
With the right guide by your side, you'll feel confident knowing you're making the right choices.
We exist to help small business owners succeed. We're here to help you.